There is no feeling as fulfilling as seeing people you love succeed. And you must find a way to celebrate with them, whether you're present or not. From the first miracle breath, life becomes a continuous process. Some of these processes involve major milestones. When such big days happen, one of the best ways to show our love and support is to write them beautiful congratulations messages showing that we are happy about their achievements.
Sometimes it's very difficult to find the right congratulations message for various occasions like wedding anniversary, newborn arrival, exam success, new job and promotion etc. Congratulations message can mean a lot to that person, especially if it's coming from someone they love. Saying congratulations shows that you truly appreciate what that person has achieved and how proud you are of that person. It means, if someone does something that deserves praise, then why not congratulate that person. Use Congratulations Messages images/pictures to get your message across if you are too shy with words 

Below are a few congratulations messages celebrating people for their achievements.
Congratulations Messages on achievements
I've always seen the winner in you, even through those hard times. I'm glad you didn't give up, and I'm elated your efforts finally paid off.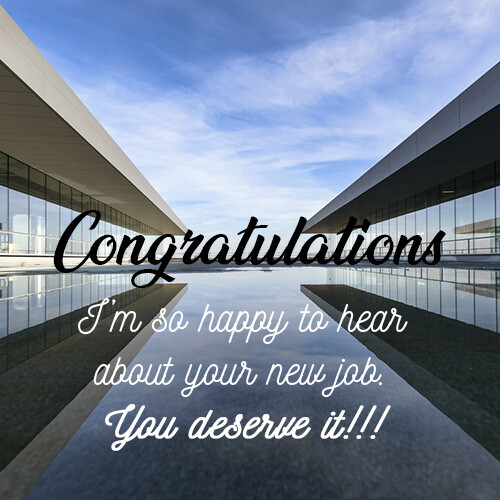 This is a promotion well deserved. Now, let's make partner, shall we?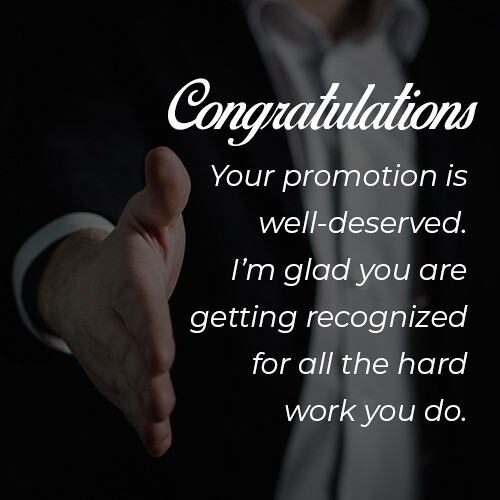 I still remember those times we used to sleep at the back of your truck. See how far we've come, and just today, you had your name on the wall! I can't say how proud of you I am. Always remember there's something better!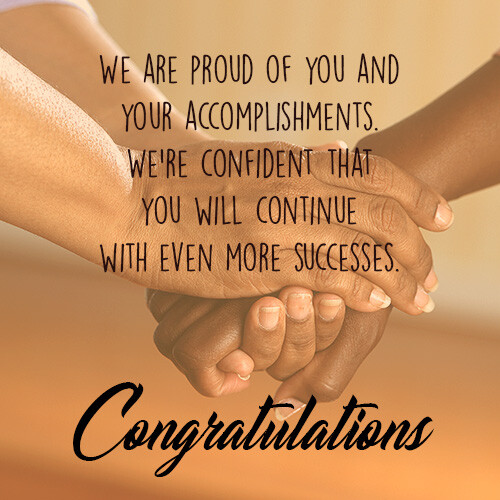 Congratulatory Messages for new parents
Congratulations! You are now a Mother! As you welcome a baby into this world, may the joys of motherhood fill your home today and forever. Cheers!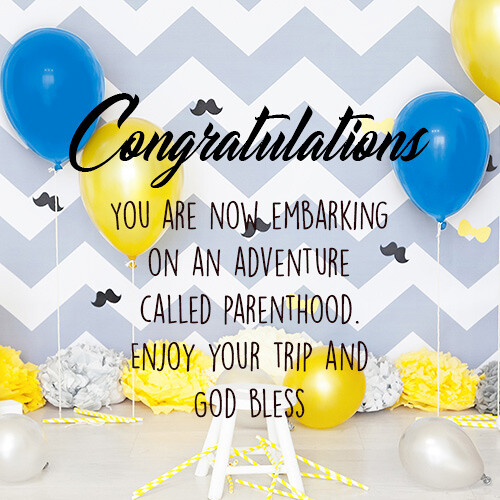 Congratulatory Messages on retirement
Today is a very special day for you and for everyone. You have toiled for several years without rest just to ensure the progress we see today comes to life. But today, you step aside for someone else to continue the race you began. We are so proud to have known you. Your legacy will forever be remembered. Congratulations on your retirement.
Congratulations Messages on Wedding Anniversary
Hooray! It is your wedding Anniversary. It has not been easy but here you are today marking a milestone since you first made an open declaration of your now and forever. May the flame of love which has kept you together so far never go out. Congratulations on your wedding anniversary
Congratulations Messages on success
It's a big day for you! On this day, I say a big congratulations to you for this remarkable milestone you have achieved. May your future aspirations also yield enormous success. Cheers!
Congratulations on the successful completion of your academic journey. It has been years of constant toiling and finally, all the hard work has been rewarded. I wish you the very best in all your future endeavors.
This position you achieved today is not just a milestone, but also, an evidence that supports the tale of how wonderfully you have influenced everyone around you. Congratulations on your new role! Wish you more successes in all your aspirations.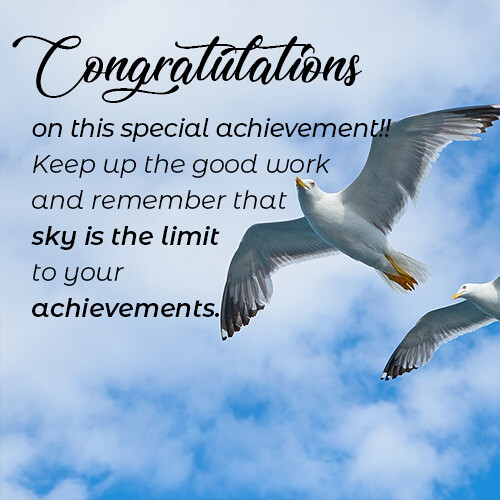 We deliberately chose different situations so that you have a feel of how honest and passionate you can be about a loved one's success. There's no hard and fast rule. If you know the person personally (a friend or relative), this is your chance to remind them where they're coming from and how much they've grown. It is also a good way to tell them you appreciate their effort and that they're noticed.