Statistics have shown that Monday is the most dreaded day of the week. This makes complimentary messages important to start a new week. Messages like "Good Morning Monday messages" give the added perks to your week; they add the bounce to your steps and make you feel like your week is already sorted out. These are some of the reasons why it won't be such a bad idea to receive messages like these at the start of your week. When such messages are sent from the one you love, you can imagine how wide that smile would be. Think about your friends and loved ones. Think about how much you'd want to see them smile and happy.
So Todd even told you last night he had a crazy week; two unimpressive pitches and every poor KPI charts. What are you going to do about it? Simple. Remind him how he is the best at what he does and how he can be better this week! Not only will this give him the push he needs, it will put a good smile on his face.
Just to digress a little bit; do you know the health benefits that a smile gives? Let me enlighten you a bit; a good smile is a bundle of benefits. From reduced stress levels, reduced blood pressure, and reduced pain to an increased immune system. So it is good to smile a lot and "Good Morning Monday" messages can do this. You can either send these messages to colleagues, friends and family or lovers.
Some examples of these Messages include;
Good Morning Monday Messages To Friends and Family:
It is a new week; fresh with opportunities and open doors. As you step into the week, remember that you are strong and you can do all that you put your heart to. Happy new week!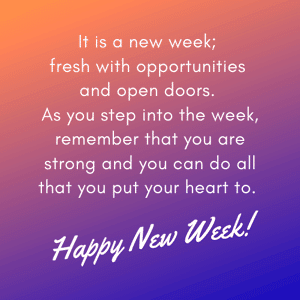 May your smile never fade, may your strength never wane even as you enter this new week. Good Morning.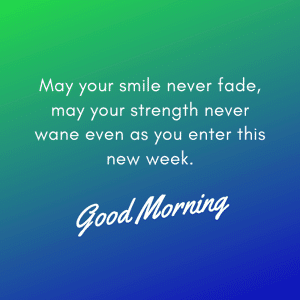 It is such a joy to be able to begin a new day of a new week in joy, peace and sound health. May your week be as joyful! Have a great week!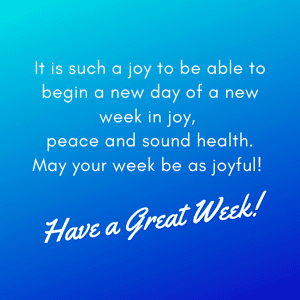 Messages To Lovers:
Hey beautiful…. It is a beautiful day and I hope it will be an even more beautiful week for you. Have a great week!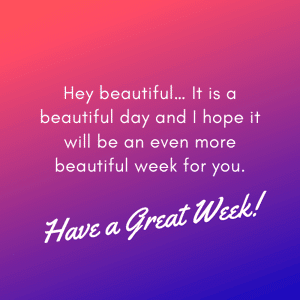 As you start this new week; take those steps, meet those goals and exceed them. You can and you will, love. Good morning!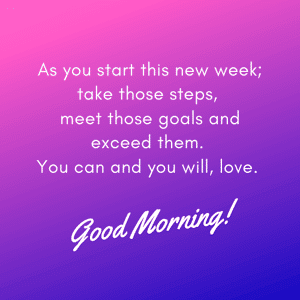 May this week be better than the last; never forget that you are strong, you are fierce and you are incredible! Good morning.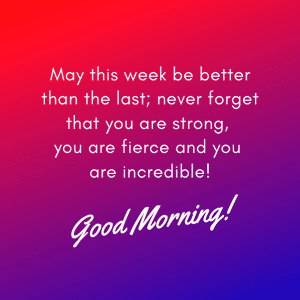 May every day of this week be marked with goodness, favor and all that you desire. Have a week filled with good news, my love. Good morning.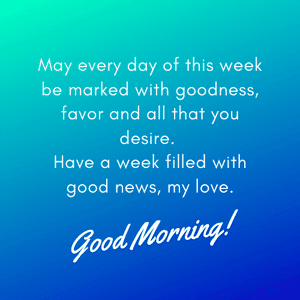 A good thing to note is that it is best to keep your "Good Morning Monday" messages short and straight to the point as a lot of people are in a rush on Mondays (especially in the morning); either to meet deadlines or trying to get to work on time in order to settle down for the week.
You may also like