Life is, well, life. You know those times you feel like everything in life is working against you, and the forces aren't just on your side? Well, many of us feel that way too. While it may be easy for you to snap out of it or even analyze your thoughts and find a way to get better, it's not that easy for many people around us. This is why inspirational messages are important. An inspirational message is not a declaration that everything will be perfect; it's simply a statement of hope that you must accept the current situation and believe that you have what it takes to get out of it.
Life sometimes gets so unpredictable and tough; too tough sometimes that we feel like just giving up on trying. In such moments, we need to be encouraged to push on, we need to hear words that will sharpen our dull spirit. We need to be motivated. It's the same for our friends, family and loved ones. If you remember how you felt in their shoes, it'll probably be easier to send inspirational messages from a place of knowledge and understanding.
Inspirational Messages for friends, family and loved ones
Below are a few messages that you can draw inspiration from the next time you need to encourage a friend who needs to see the light at the end of the tunnel
If we had no rain, then the sun would lose its meaning, If we had no darkness, light would have no significance, If we had no death, living would be meaningless, If failures didn't exist, then success would have no value, If we feel no sadness, then joy will be too ordinary, If we had no war, then peace would have no purpose. No pain, no gain. Every situation you pass through no matter how stormy, has its purpose
Just keep at it. Even if it doesn't work out now, keep at it. Success is a product of countless steps. Failure is a product of not trying or quitting after a few tries. So, keep at it.
Yesterday's disappointments are history, don't be afraid to make today's mistakes. When you stop trying, you fail. The mistakes of today make you better prepared for tomorrow. Never quit!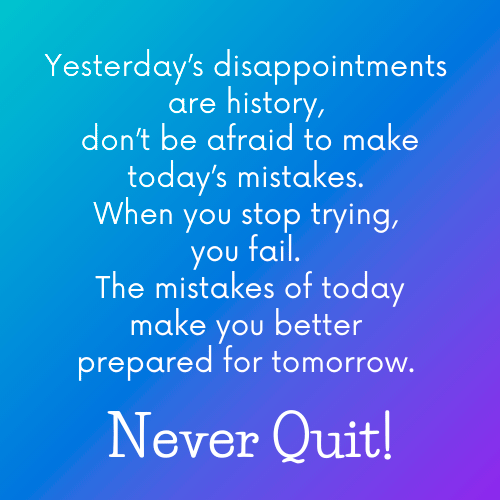 It is okay to fall many times, It is okay to feel disappointed. And it is okay to hurt. But! It is never okay to stay on the ground when you fall. Never okay to stop trying, and certainly never okay to quit!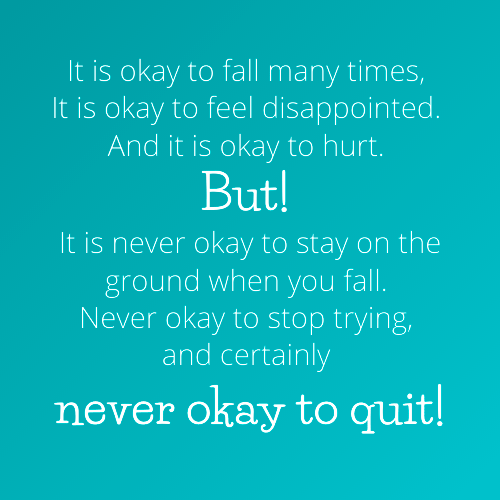 The closest to predicting your future is to plant the seed of hard work. The future you seek is shaped by your actions today.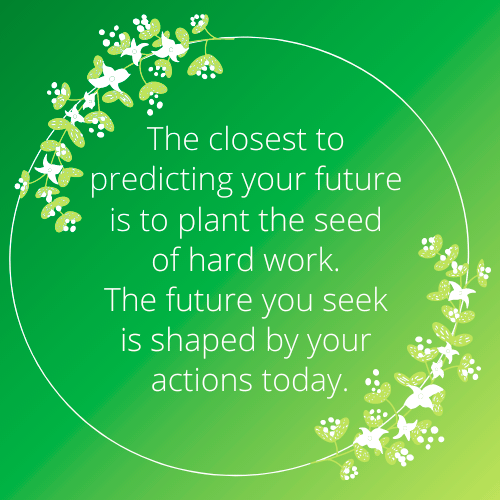 These are simple messages that aren't hanging in the clouds or simply making vague promises. Inspiration is a call to act and not a call to sit and wait. You have to be real, honest and believable.